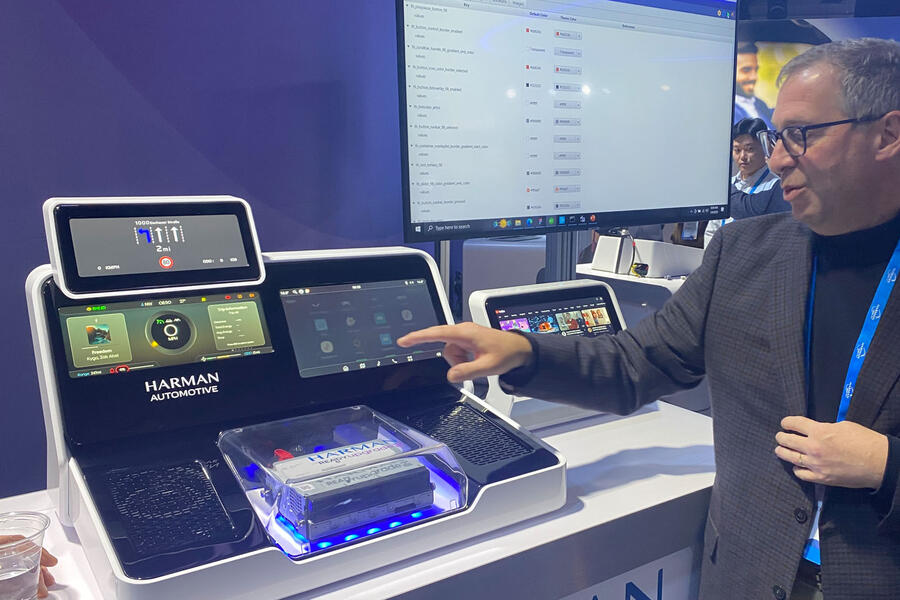 The question is how that hardware upgrade will be delivered for a customer, with speculation that it could be carried out at the end of a vehicle lease, during a major service or as part of a subscription package. Here, too, Harman is working on a number of solutions for the pricing of software upgrades or the unlocking of hardware.
BMW came in for criticism over the idea that drivers will have to pay to unlock heated seats, but Prommersberger says it's something consumers will have to get used to. He compares it to a smartphone, which comes as standard with certain features but customers are used to paying extra to download apps or features to tailor the phone to the way they want it. Many will argue that it's not quite the same when paying tens of thousands of pounds for a car, but it does seem to be the direction things are moving in.
Then there's the matter of how distracting all this technology is, and while safety is often about the physical structure of a car or its driver assistance features, it's also increasingly about what Eric Theisinger of Harman refers to as "mind on road".
To try to keep a driver focused, he and his team have developed Ready Care, a suite of hardware and software that observes visual, cognitive and vital signs to tailor its intervention as needed. A simple infrared camera in the system monitors the driver's heartbeat while another makes sure their face is alert and their eyes are focused on the road ahead. It's a simple system to fit, with the potential to be installed not just by the car companies in new models but also perhaps at the request of insurance companies for new drivers.